Myeah next batch of pages for chapter 5 are out
I made playlists for this manga now so you can actually read it if you are interested
http://kel-chan.newgrounds.com/playlists
Also check it out here since its far easier to page flip
http://www.inkblazers.com/manga-and-comics/Aries-Sky/detail-page/7194?lang=en
I also made a new character for this part. Captain Loren Decimus. I originally was going to make him a Major but I thought that was too high. Also if I made him a Lt. that would be too low so Cap'n sounds just right.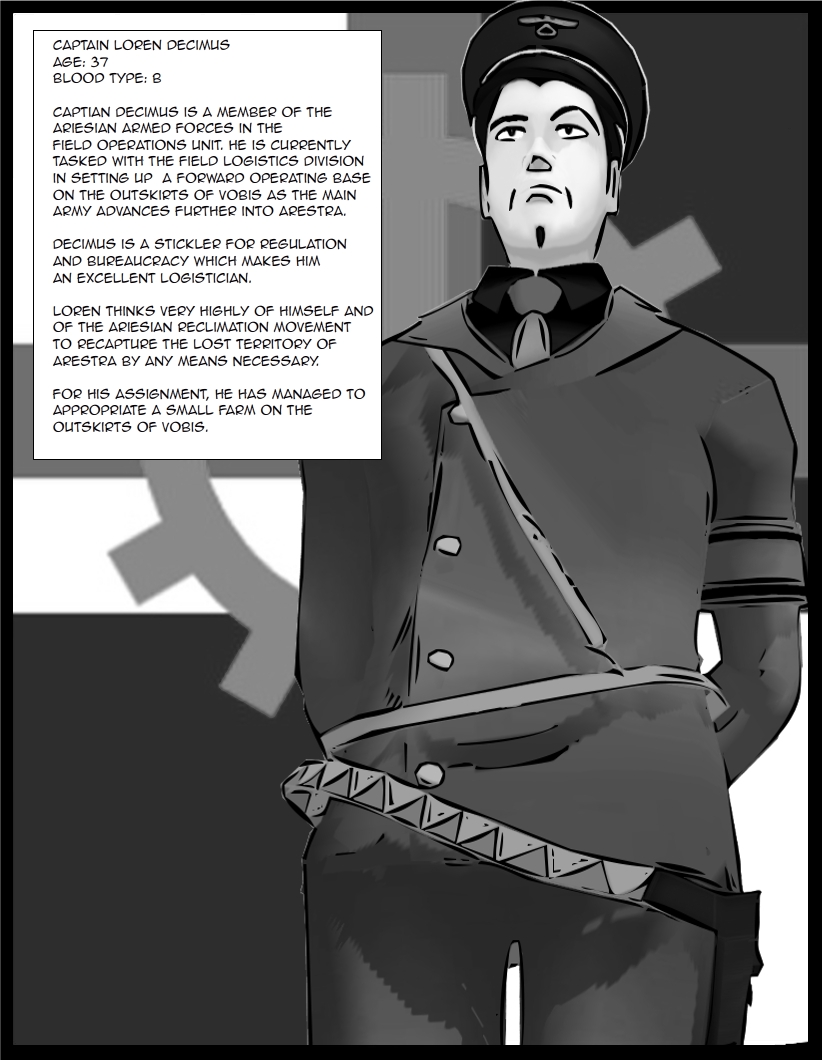 That thing in the background is the Ariesian flag which I finally got to making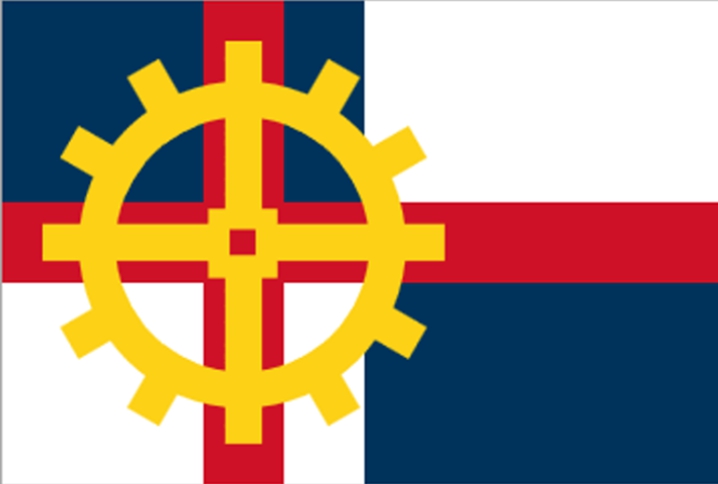 Aries Flag- That Gear thing will have some symbology later I hope. I'll make the Arestra flag later.
In other news I'm still working on Kagemusha Chapter 1. Most of the hard part is done- I just have to add in a few talking scenes and also the ending then put it all together in vegas.
It should be done in maybe 2 weeks I hope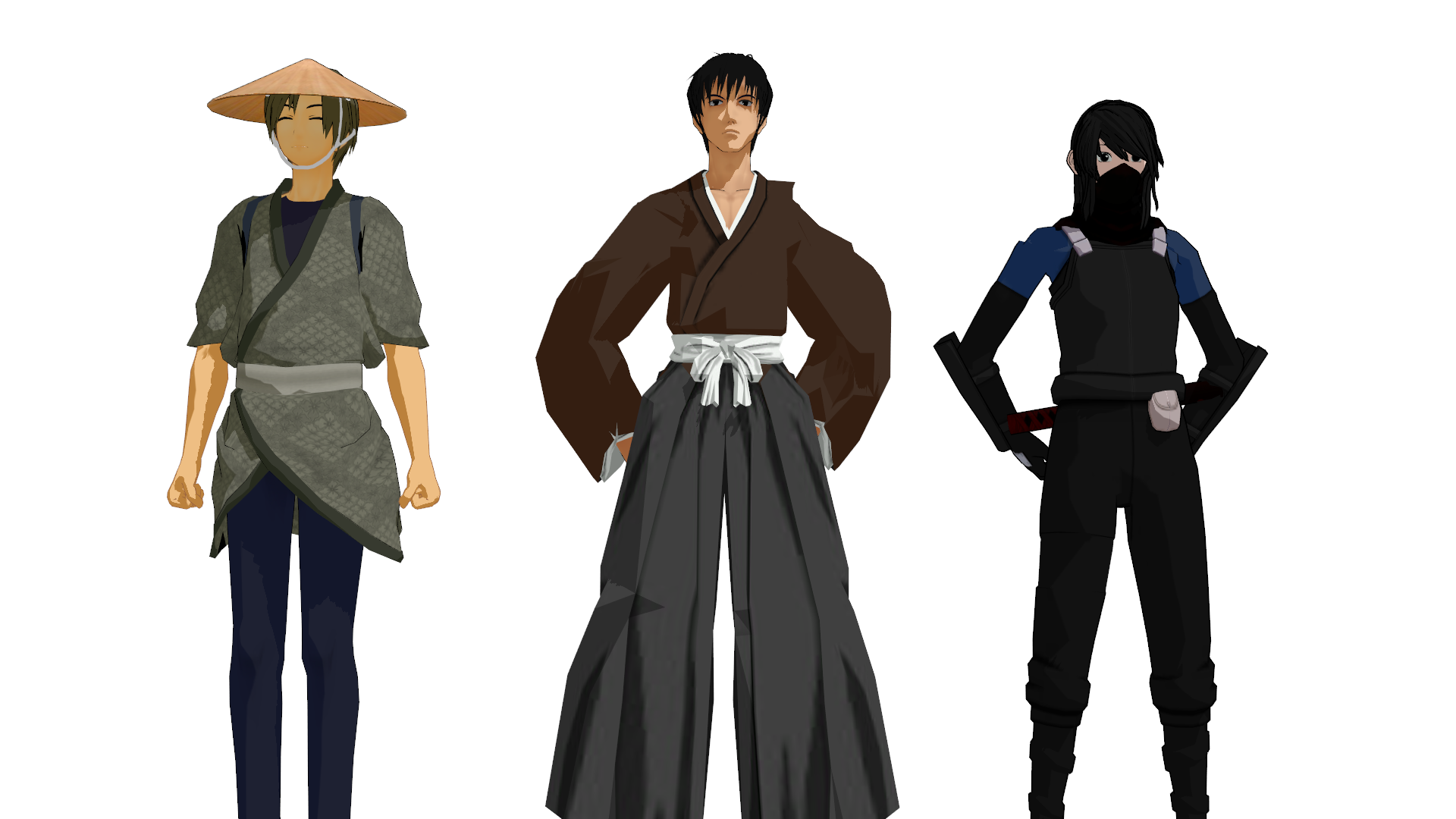 From R to L- Gennosuke (mainly in chapt 2), sato- and the Ninja version of amari