Messing with Post Processing
This is a bunch of series of pictures on making something look like something...I think. The reason why some pictures are blurring is because there is motion blur since the scene is moving but aside from that. This first picture is just a base render with no shadows. The backround is just a holder sky.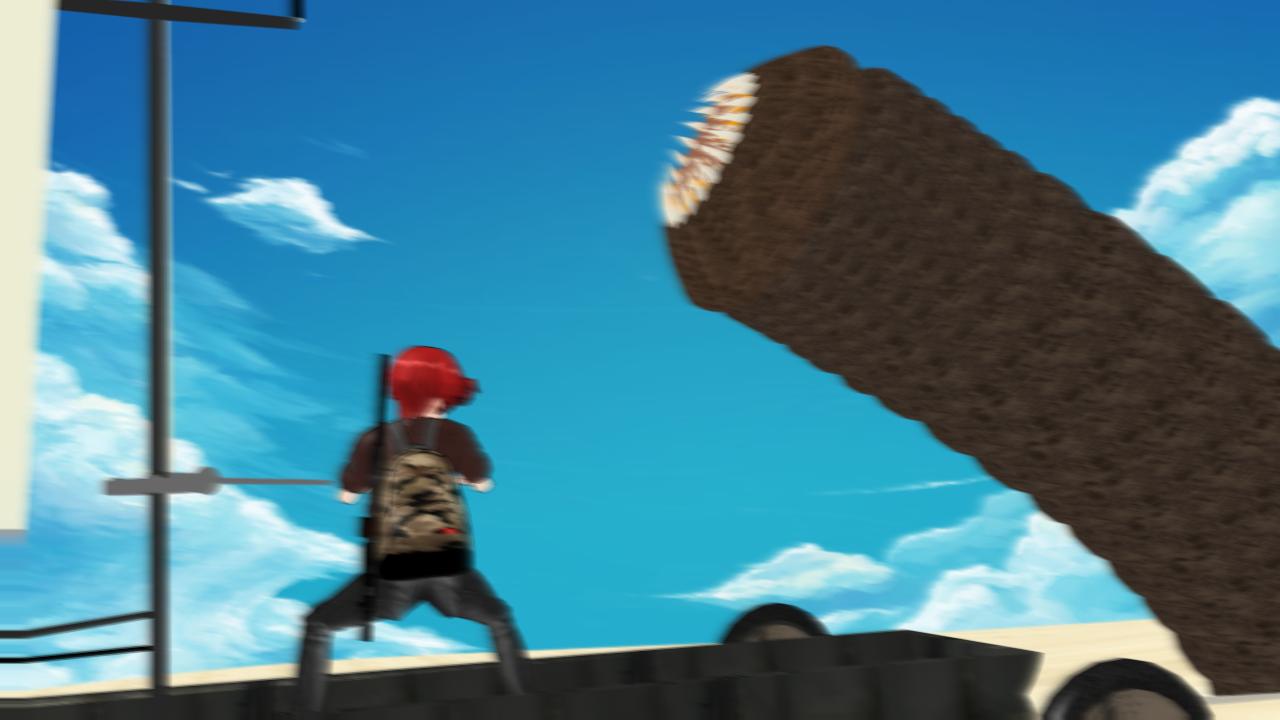 This has some heavy shadows. I have to change the shadow mapping on the worm to look a little better though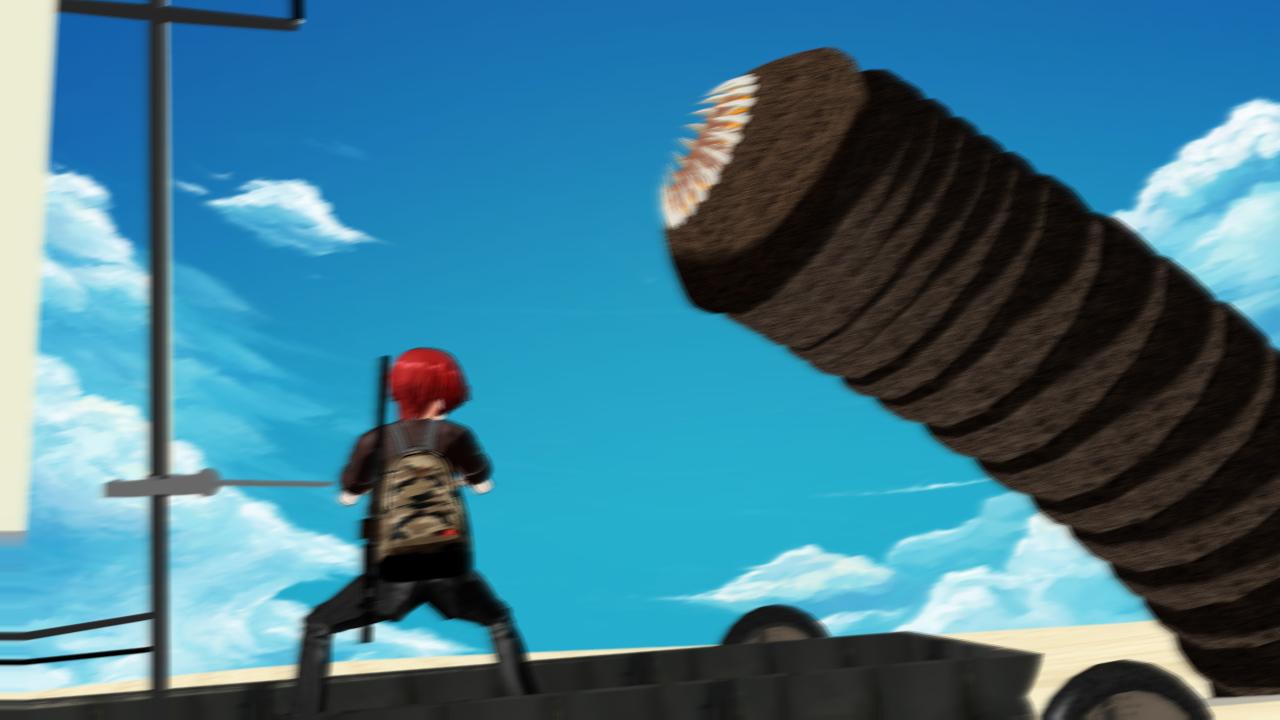 This has some HG Diffusion, and a Diffusion script from MME that gives it the blurry anime bloom look but the cart still looks a little 3D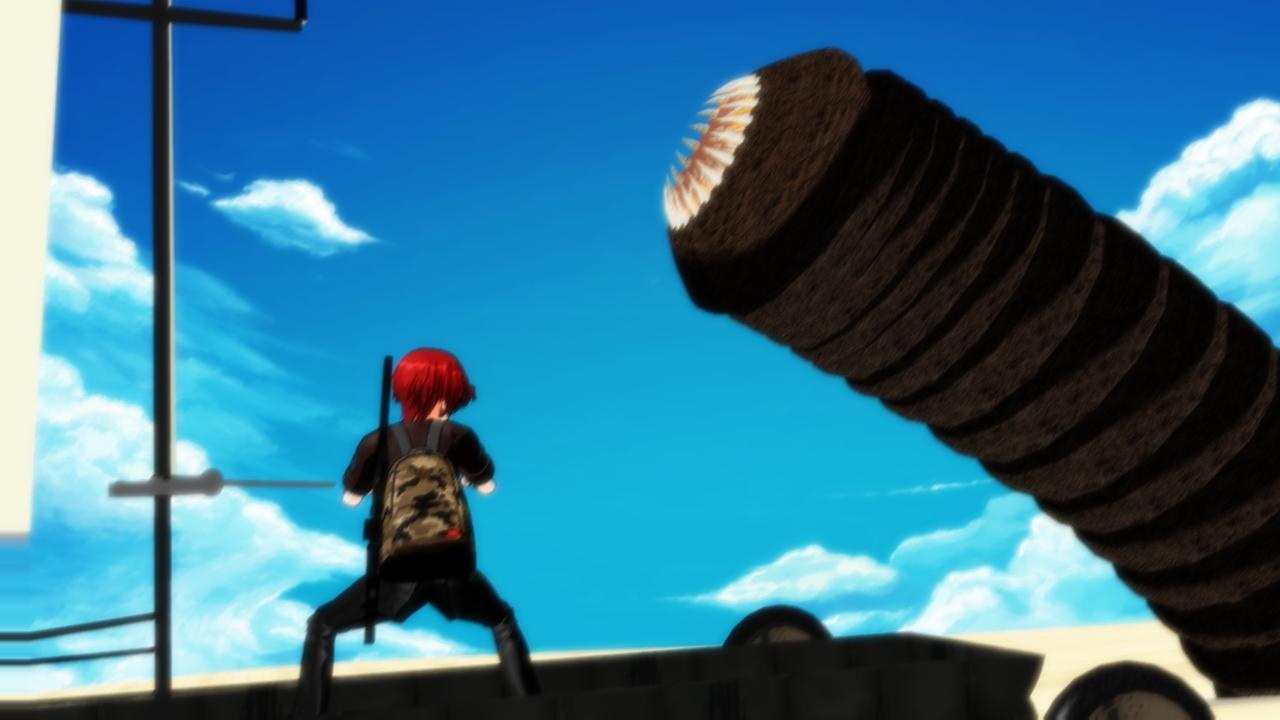 This has everything compiled together with the lineart details. I still will have to add post FX in vegas or photoshop like the dust from the sand worm.